[pullquote]Comment on the forum[/pullquote]

Disclaimer: the full specs aren't out yet and zilch is officially announced

New 1D X Mark II specs (via Canon Rumors) have simply come out which reveal it to shoot DCI 4K in MJPEG format (4096 x 2610 and likely 8bit) just similar the 1D C. However the maximum frame rate for 4K is now 60p!
However at first glance there appears to be a glaring omission – that of Canon LOG.
At the time of writing 1D X Mark Ii leaks are all over the internet after Canon were able to go on things extremely tranquillity for and then long. Must be close to release now!
MPEG is a slightly out of identify choice by Canon in 2016. It isn't a codec that offers small file sizes and it doesn't benefit from hardware acceleration similar H.264 and H.265 on mod CPUs or GPUs. Unfortunately editing 4K 60p in MJPEG format will be out of the question without transcoding and proxies. Even an Nvidia GTX 980 with Intel's fastest prosumer i7 CPU does not playback 4K 24p MJPEG from my 1D C smoothly with colour correction in Premiere.
Like the Nikon D5 the 1D 10 Mark Two features a 20MP sensor versus the 1D C'southward 18MP. Low light performance should be very adept like the 1D C but the screen shot from Canon Rumors shows a warning that "Maximum ISO speed is 12,800 (expandable) when 4K is set". I can go higher than this on the 1D C and so it seems similar a strange cap unless "(expandable)" means you tin become to an H1 or H2 setting above that in 4K.
Talking of strange limitations – I am told past Catechism Rumors that his source confirmed the lack of Canon LOG on this camera. How bad would information technology exist in reality and is in that location a workaround? Ane interesting solution
could
be to install a custom motion-picture show profile like Technicolor CineStyle. I have actually never tried this on my 1D C in the year I take had it – at present might be the time to see if it is even possible on a pro Catechism trunk and to see how it performs versus Canon LOG. I may do an upcoming postal service about this.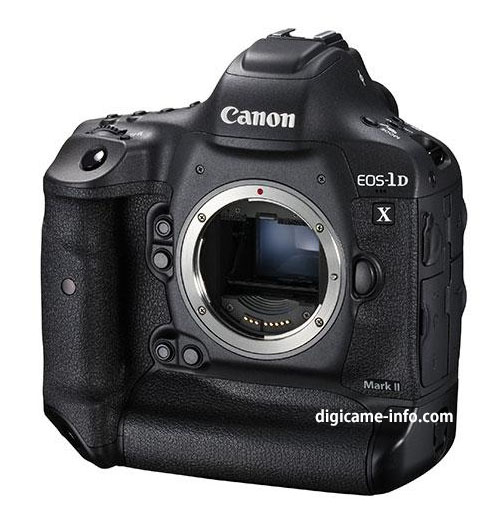 A dynamic range comeback also gets a mention in the leaked specs. It is a completely new sensor subsequently all. Whether this is an evolutionary one or a bigger step remains to be seen. At the top end, the Alexa'south dynamic range is achieved past utilising dual distension on 2 channels of sensor readout. Two 14bit images at different amplifications are and so merged on the image processor to create a 16bit image with at least 15 stop dynamic range. I believe Canon have filed patents regarding a similar dual gain A/D readout for their CMOS sensors in the past. Could we see these swing into action on the 1D X Mark II?
Is the 4K of the 1D X Mark II total frame or a crop?
4K 60p is a welcome feature. It will be the first stills camera to do this. However a 1.5x crop of the full frame sensor would greatly assist this faster readout. Only if a full pixel readout in the region of 5K is employed beyond the unabridged full frame sensor and the image scaled down internally will the 1D X Mark Two shoot total frame 4K.
If scaling is employed then moire, aliasing and banding could get an issue. The pocket-size increase in resolution to 20MP meanwhile is enough to alter the i:one window for 4K video versus the 1D C to a slightly narrower one of effectually one.4x compared to 1.3x. 4K video on the Nikon D5 has a 1.5x crop from 20MP because it uses a less broad 3840 pixel width rather than the cinema standard of 4096 pixels.
CFast two.0 cards are deployed on the 1D X Mark II to handle the high data rates of 4K MJPEG at 60fps and ever increasing flare-up rates. This at present stands at a maximum of 17fps in alive-view mode presumably with an electronic shutter. The mechanical shutter isn't capable of the highest rate. On all previous Canon DSLRs the reverse is true.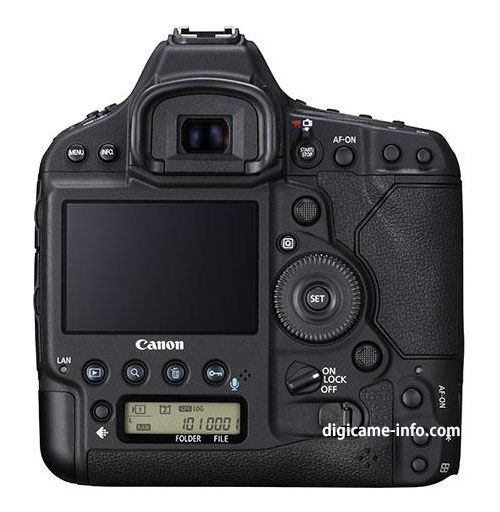 One feature I am very pleased to see is the implementation of Dual Pixel AF, equally seen on the C100 Mark Ii.
Then far on the footing of the specs I am reasonably excited – just not impressed plenty to dump my 1D C for it. A new 1D Ten Marking 2 costs more than than a used 1D C does and takes much more than expensive media. 60p is simply a little bit dramatic for slow-mo and editing information technology will be painful in 4K. For 4K 60p the FS7 is simply a bit more money but records in XAVC-I – this is a MUCH less processor intensive codec than MJPEG. The Sony FS5 is besides a good slow-mo tool with 240fps in 1080p and is cheaper than both. The but feature I am truly in need of is the Dual Pixel AF. I had really hoped for 4K H.264 on this camera. Information technology may nonetheless plough upward – permit'south keep out eye on the official announcement.
No news yet on whether the 1D X Mark Ii makes any ergonomic concessions to video beyond the addition of a 7D-style video record button and live view switch.

Source: https://www.eoshd.com/news/canon-1d-x-mark-ii-video-specs-emerge-uses-4k-mjpeg-codec-of-1d-c-but-is-it-missing-canon-log/