First – shooting film (I've been a pic photographer far longer than a digital i…)
I started photography way dorsum in 1994 when I was 17 and brought a Canon AE-ane with me to Europe. I tin can't really think the lens merely I'm pretty sure it wasn't mint considering AE-1s (at that time – in case you lot are a lot younger than me) were still pretty expensive. I shot about 20 – xxx rolls of both colour and black and white film during my time in Kingdom of belgium equally an exchange student. I would ship my rolls dorsum to my parents and they developed for me while I was abroad. I remember coming back to this immense treasure of images. I nevertheless have a lot of them framed around my house, especially the ones from Paris.
Picture show was really of import to me up until the time I got my first high quality digital camera and then information technology was non. Rediscovering how much I beloved shooting pic once again this year after years of shooting digital made me deplorable that I wasn't 1 of those stalwart photographers who had never, e'er given it up.
Film is definitely not dead. In fact, shooting flick is pretty magical. It makes me think of that whole fourth dimension I spent as an exchange student. I lived for paw written letters. I had to wait an unabridged yr to see the images I took in print (and I was pretty sure they didn't turn out and was delighted when they had). In that location was something then boring and methodical and intentional most taking one image.
I think this can sometimes be lost in translation in our very fast, digital globe.
So you are non mistaken, I shot film A LOT (almost all the fourth dimension) betwixt 1994-2003). In this time, I also took courses at Minneapolis College of Art and Design (finish of this fourth dimension frame). At this fourth dimension, no serious student shot with a digital camera. At this fourth dimension, and beyond, you shot film, y'all developed your images.
I got my first digital SLR in 2007. I started my business in 2010. My business, however, is still very film based (philosophically and in exercise).
Then 2016 was the year, due to the encouragement of my very talented friend whose wedding ceremony was photographed past Jonathan Canlas and seeing the astonishing work of film photographers like Jose Villas and the want to make my work look more than classic, be more motion-picture show similar, I returned to film again.
Out of the gate, I rented equipment from Camren in town like the Mamiya 645 and roughshod in love with those beautiful medium format images. Equally I was shooting medium format with a newly purchased Pentax 645 (yay eBay!), I was besides exploring again what I could practice with all those motion picture cameras laying around my firm. I had shot a few rolls over the years merely really preferred my digital cameras. The Pentax was amazing and I was in love. I was so much in love that I purchased a Rolleiflex later giving my friend'south Yaschica a try. More about that later…
Before our trip to California this year, I had accidentally bought a bunch of Portra 400 film thinking it was for my medium format camera but had really ordered a bunch of 35 mm film. Considering it was a pretty costly error, I brought the camera my mother-in-law had given me, a Catechism AE-1, on our trip thinking it would exist a expert one for my oldest son to utilize. But then my medium format camera stopped working so I was left with a Rolleiflex and the Catechism AE-one. I brought the AE-ane to the embankment at Coronado, thinking that it would just be fun to play until I realized that I had no idea how to load or unload the camera. I idea I destroyed that roll simply had 9 more than rolls to become.
So- here is the trip starting from the embankment in San Diego (Coronado) to Palm Springs (at night) to the Grand Canyon.
Each environment was shot with the same motion-picture show stock, Portra 400, because truthfully, that is all I had. I had my digital camera as well but when I got habitation, I was so excited by the look of the film, I edited my digital images to look similar them. Earlier in the trip, I shot with Kodak Ektar 100, Portra 400 and Fuji 400H with the 645 only that is a different post.
Honestly, these were the favorites images of the trip for me. First of all, you lot get 32 exposures as opposed to xvi with the medium format. Aye, you can blow up a medium format and make information technology gigantic without grain but honestly I love grain. Second of all, a 35mm SLR is and then compact. If you accept a good prime number lens on it, you don't need a ton of gear. You just have this itty bitty camera (motility over Fuji) and its ready to become. The 645s are amazing but they are heavy, like a lot of the pro gear I bear now. Nearly of all, this outfit is cheap. Damn… mine was free. A lot of people I know are getting theirs for free or nearly and then. I am posting this at present because I have seen a lot of threads nigh "what do I practice with a moving picture Canon AE-1?". The respond- A LOT.
I loved shooting with Portra 400. It was about $35 for 5 pack on Amazon. To develop it through my local professional printer, it was about $12 a roll to develop and browse. Scanning will deliver the images to you via a digital format. A lot of labs volition allow you to make up one's mind if you want it sent via CD or Dropbox. Sending moving-picture show away is safe and reliable (and fun) (and The Find Lab has a ane to 1 program…). To shoot well with Portra 400 and the Canon AE-1, follow the meter in the camera body or apply a gray card or meter for grey (a neutral color). You can besides meter by going shut to your discipline and metering off of the shadow underneath their chins. With film, it is better to meter for shadows. I typically volition prepare my discontinuity to nearly wide open and and so ready my shutter speed until the aperture no longer blinks. Y'all can overexpose film which is as well a pretty incredible thing. Portra tin be overexposed a niggling bit. The other really cool thing about Portra (see the Palm Springs night pics) is the fact you can shoot it AT NIGHT (?!?!). Many of these images posted were shot at f/one.8 and 1/60 or 1/30. Motion picture tin can likewise exist pushed in evolution and portra is no exception. Ofttimes I volition ask the lab developing my roll to push button the curlicue by one cease.
If y'all have recently been gifted or bought this fiddling gem, have fun. In that location are so many films and labs that are bringing film back and the magic is there.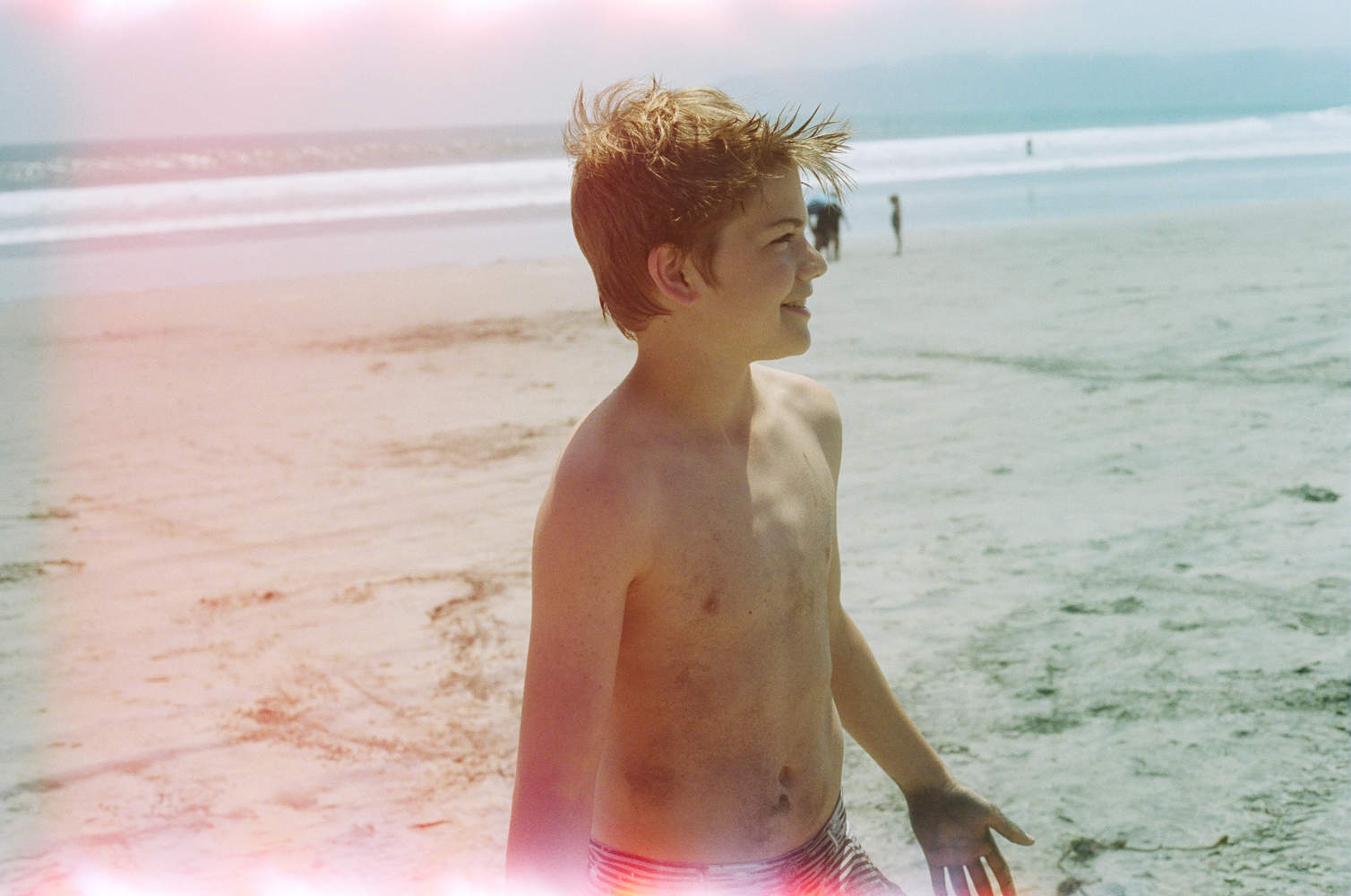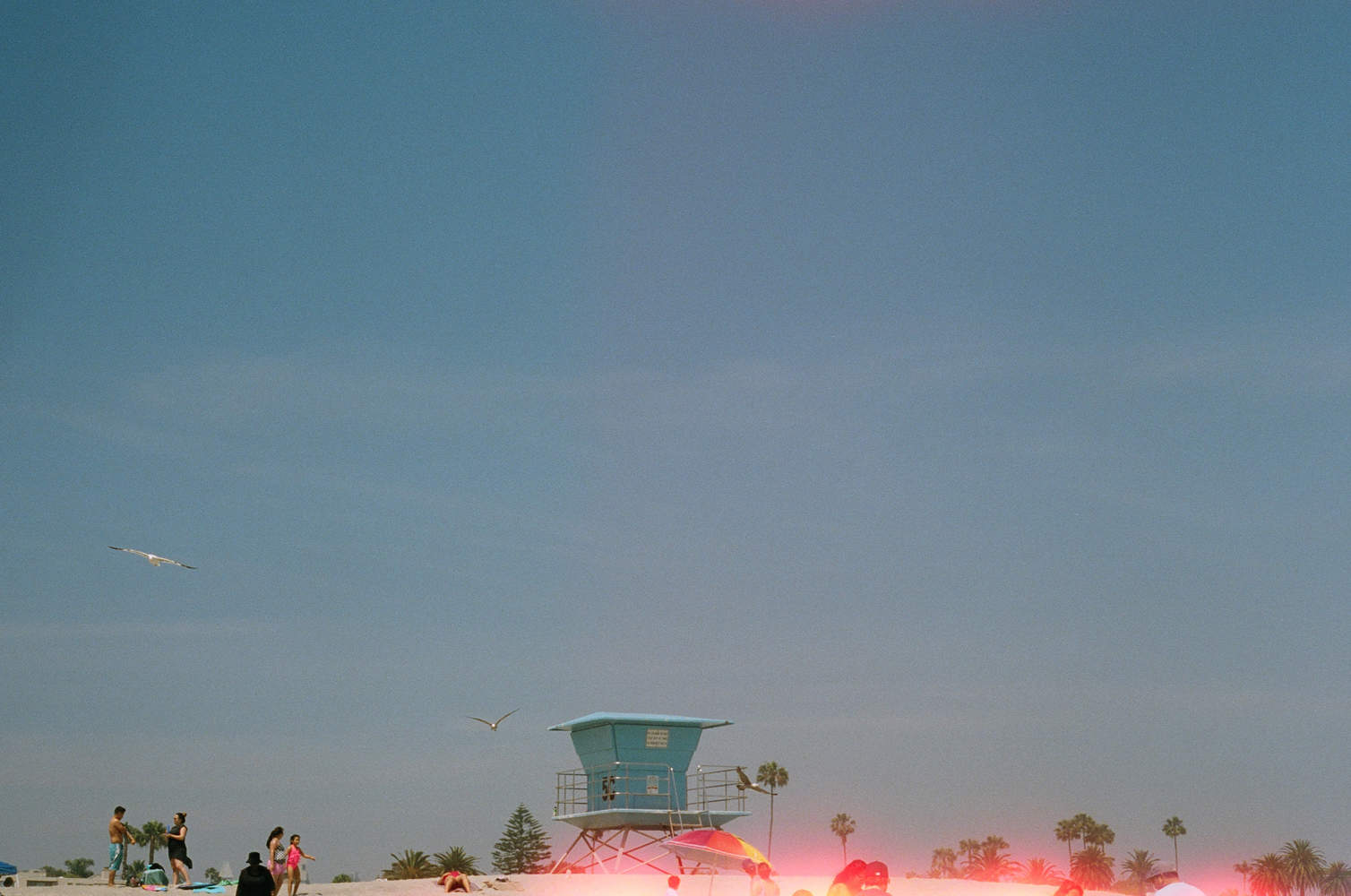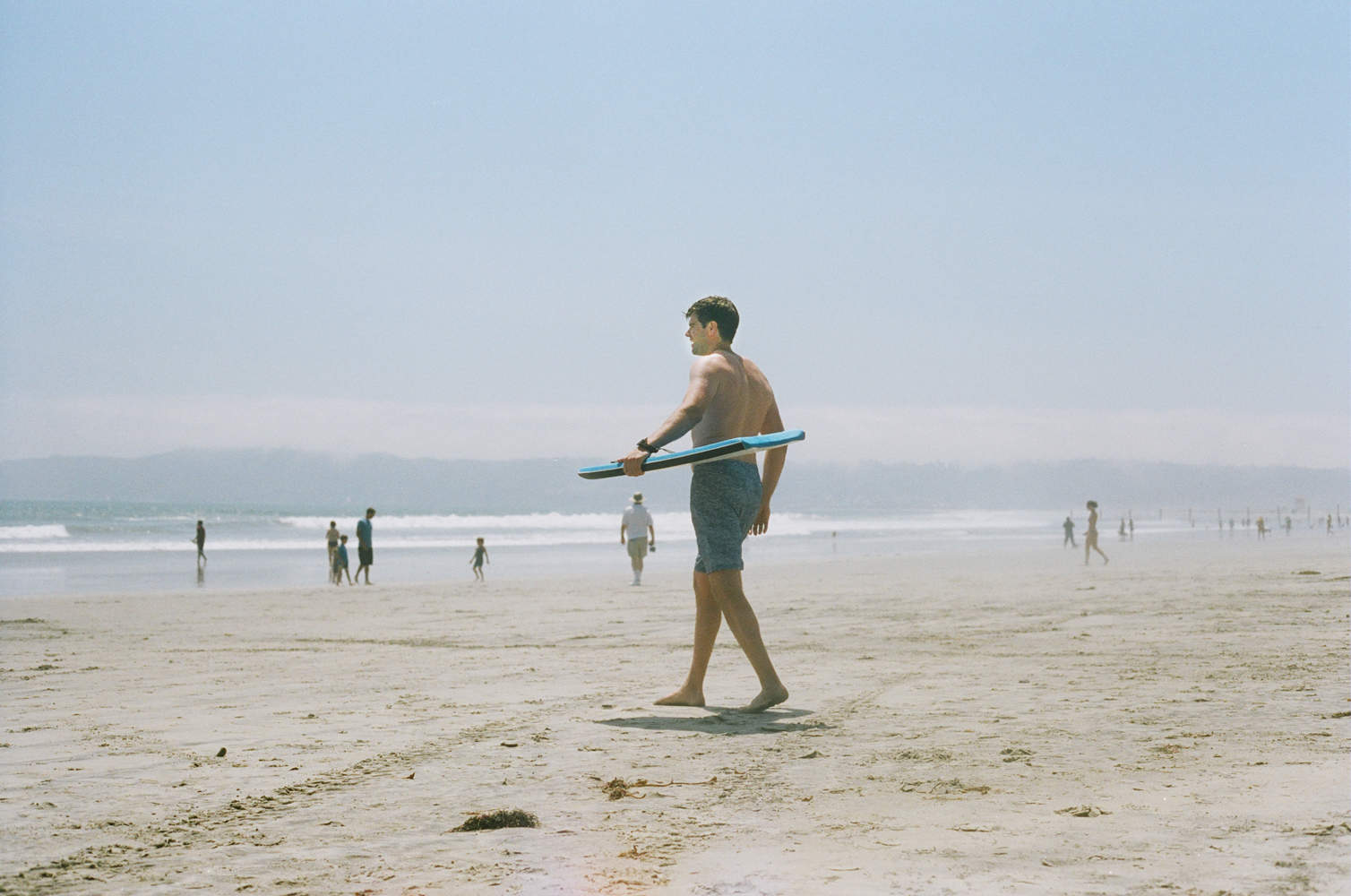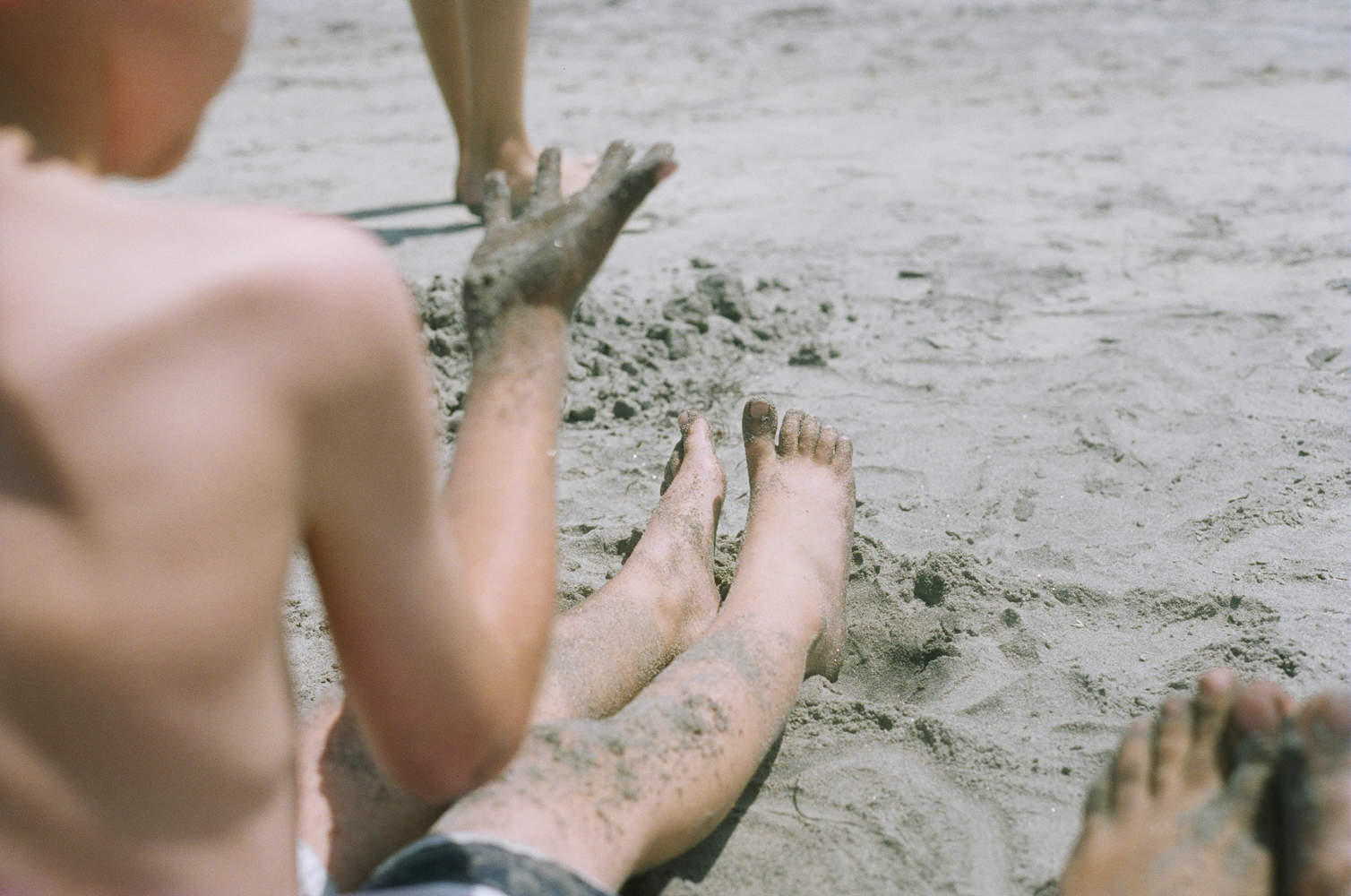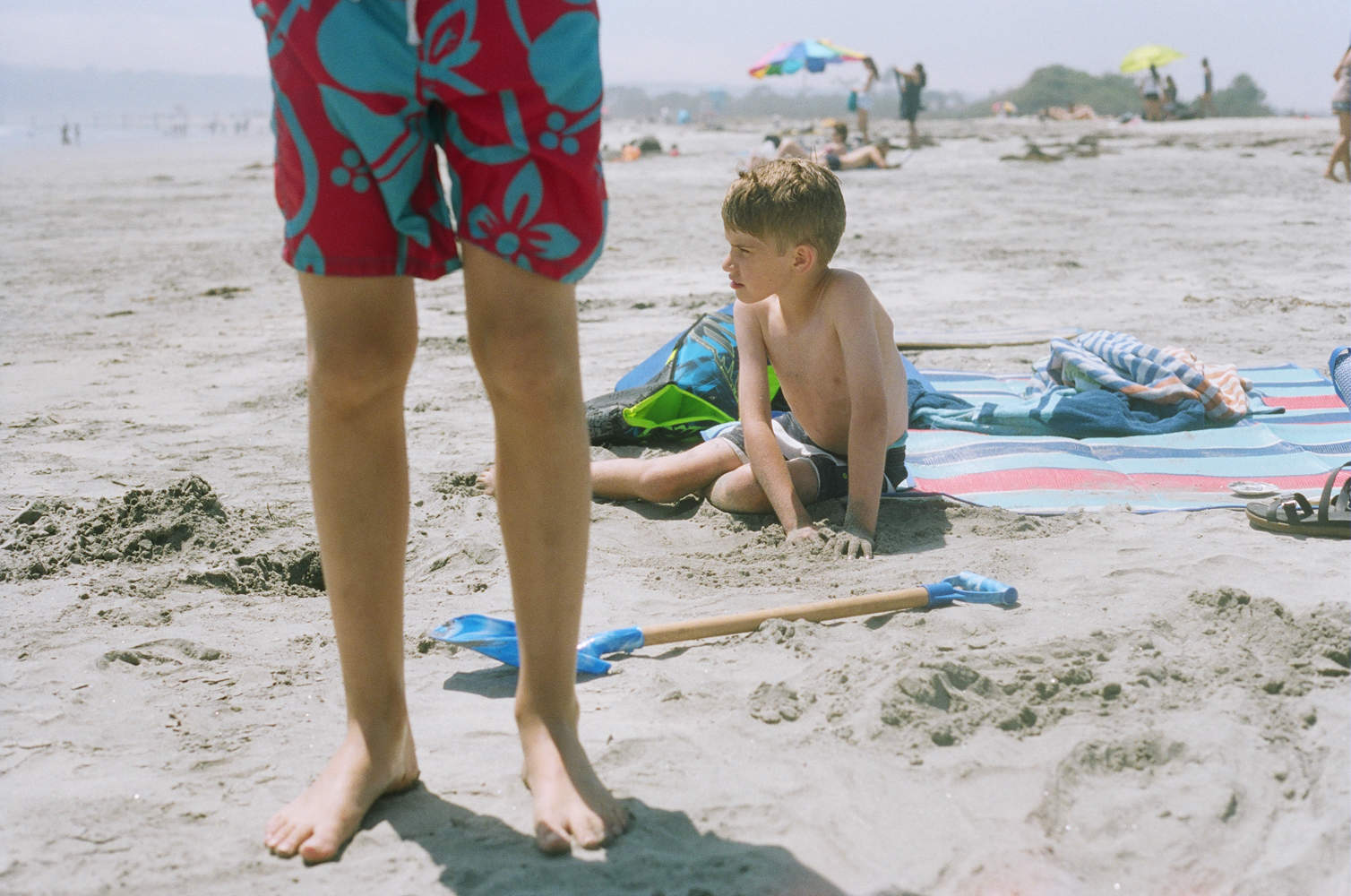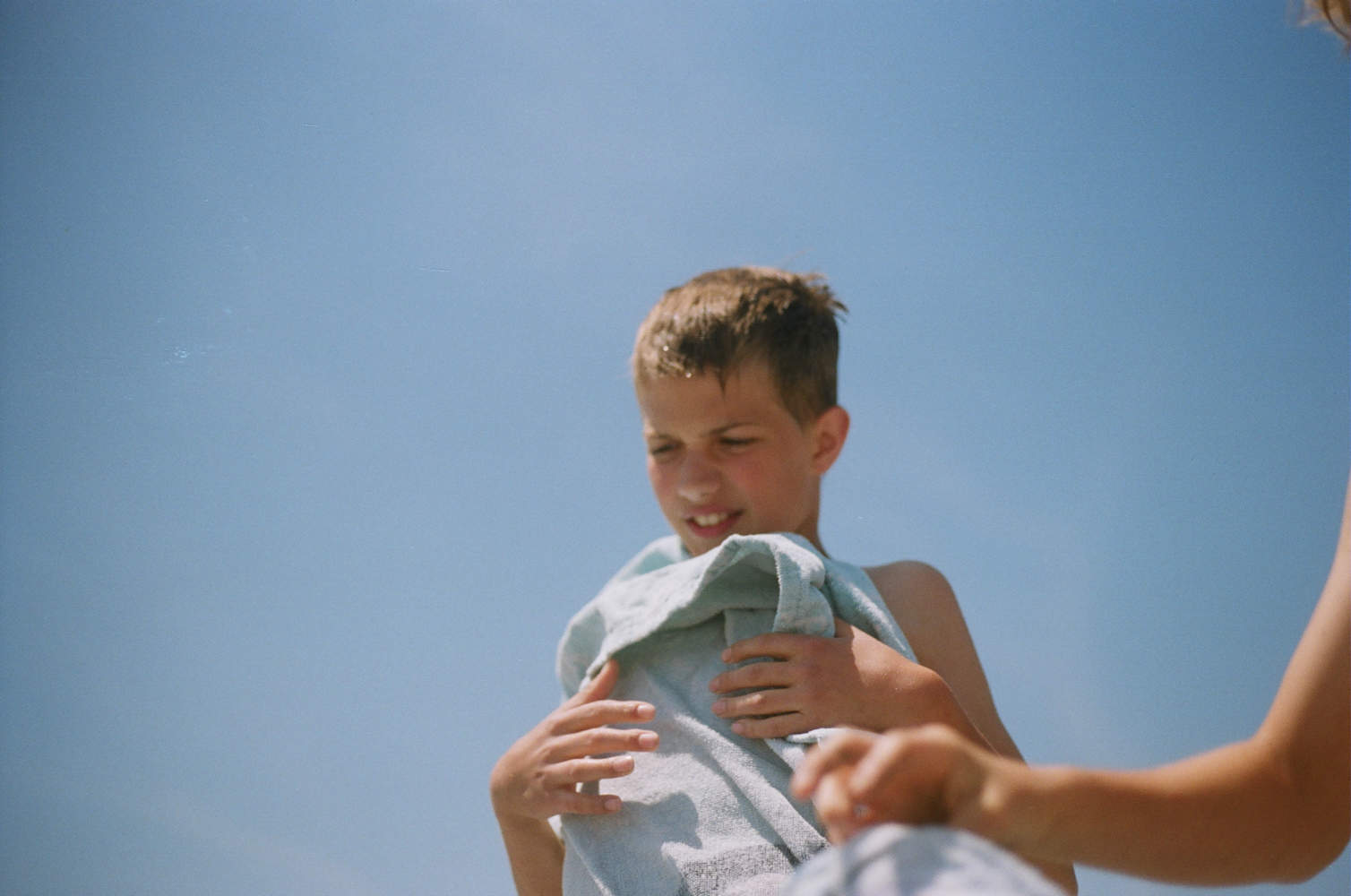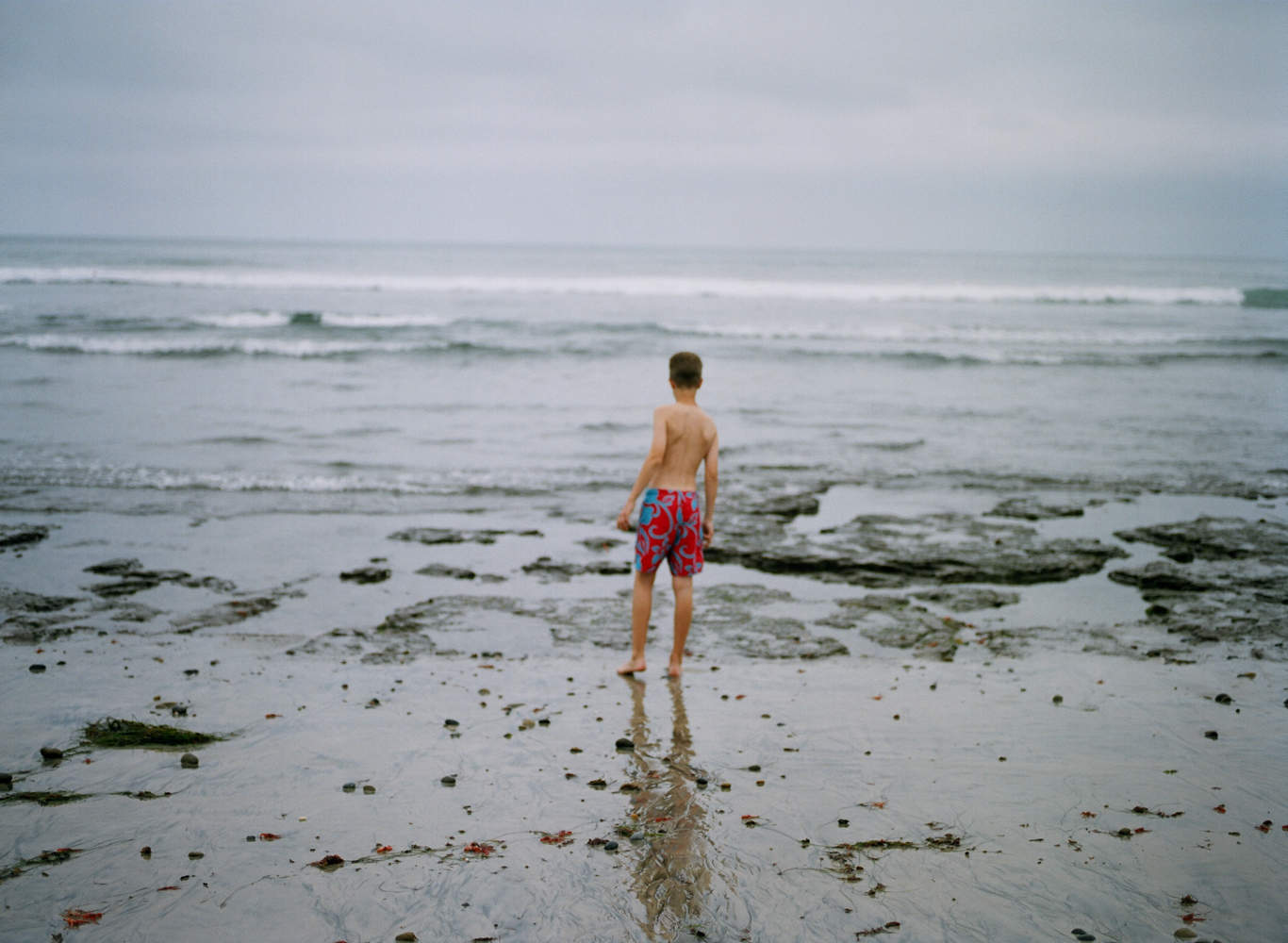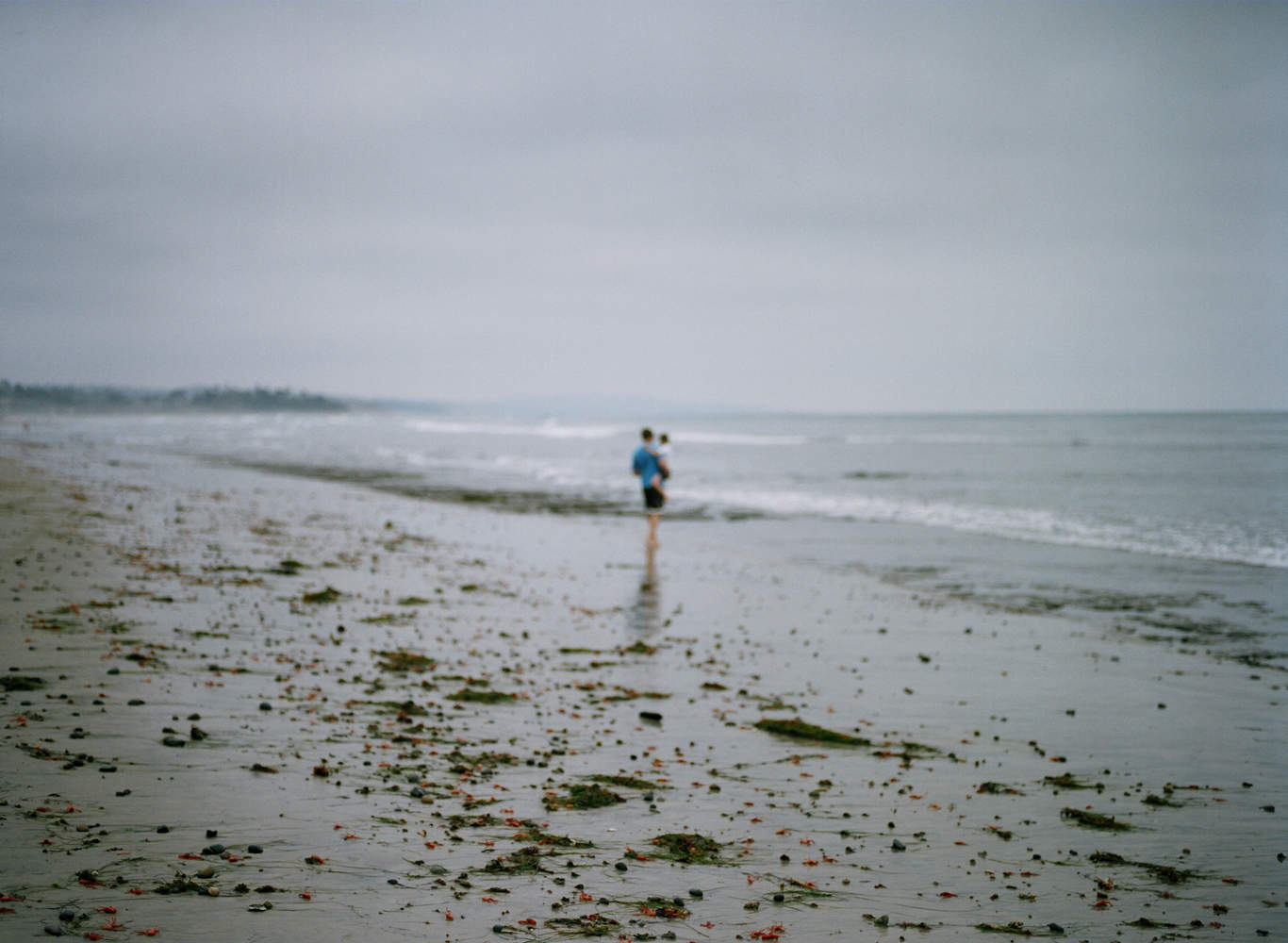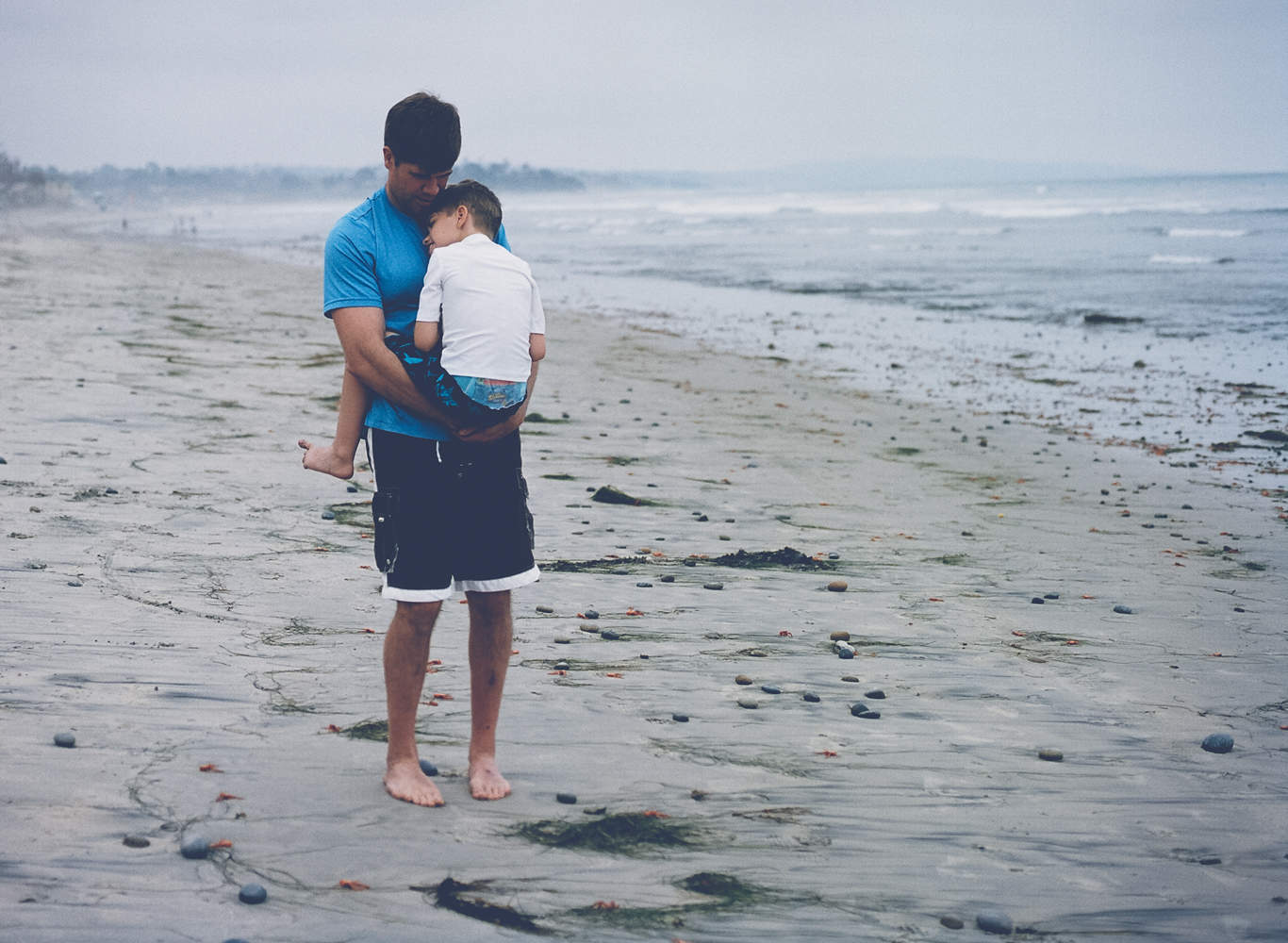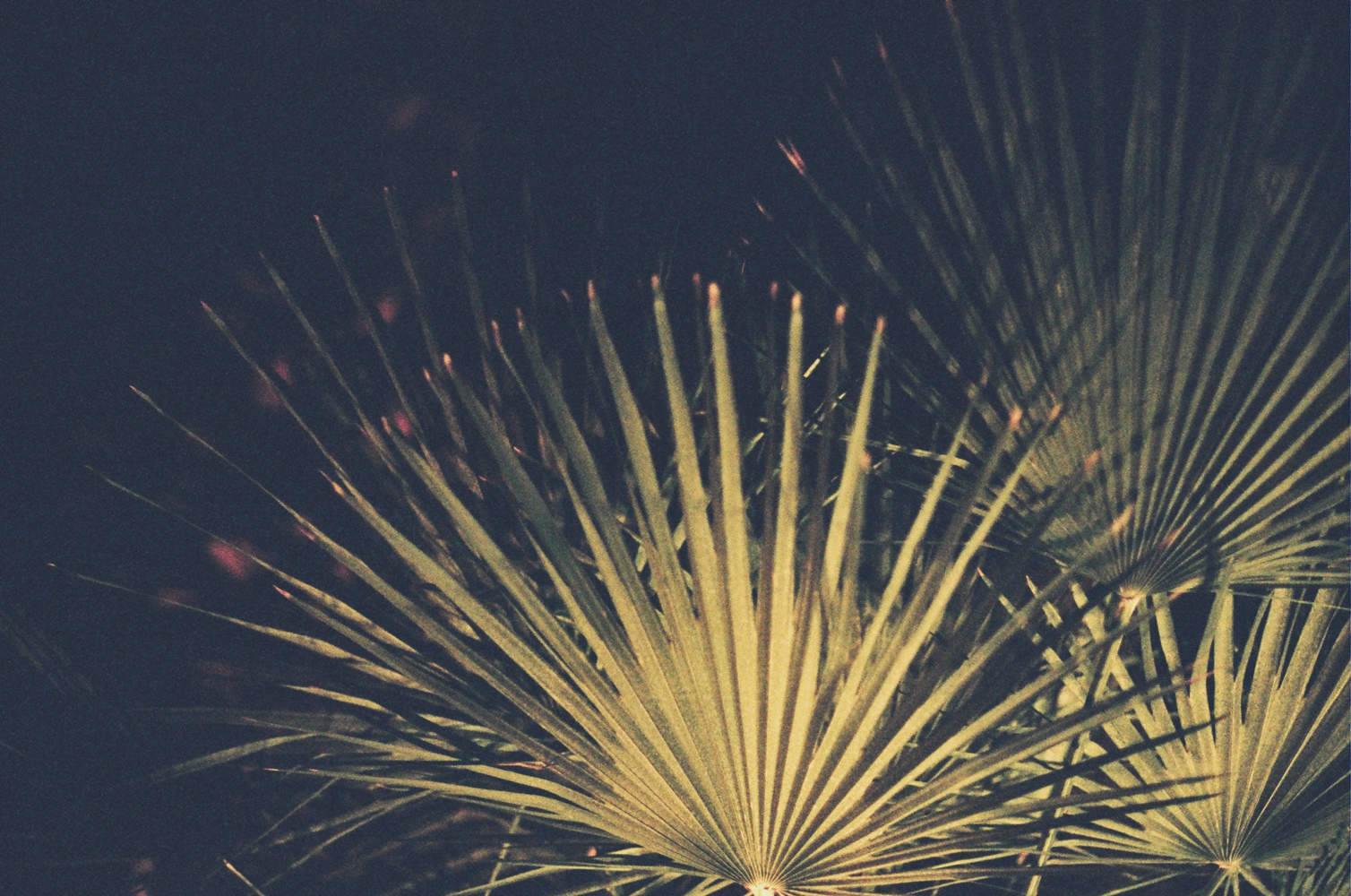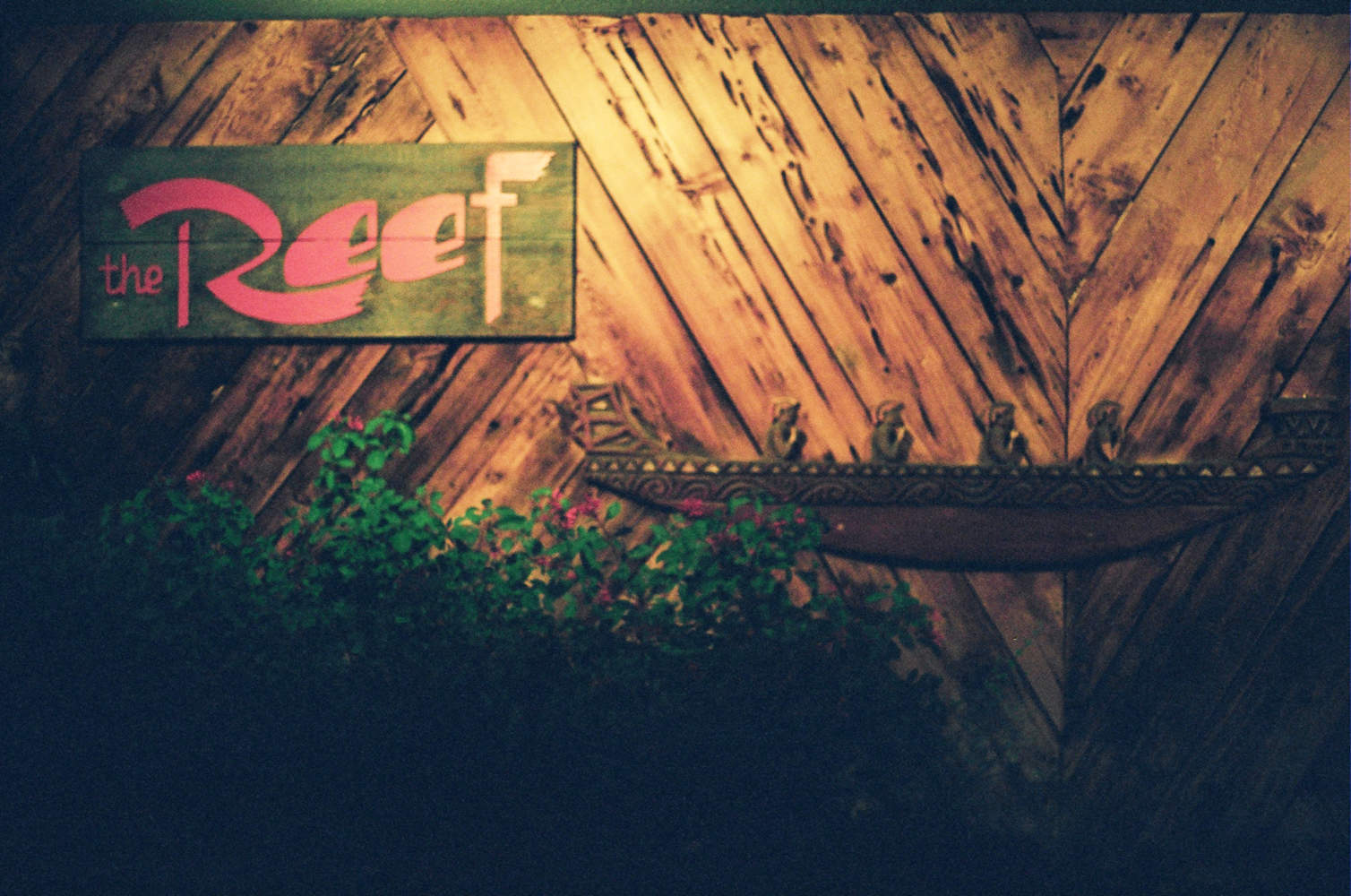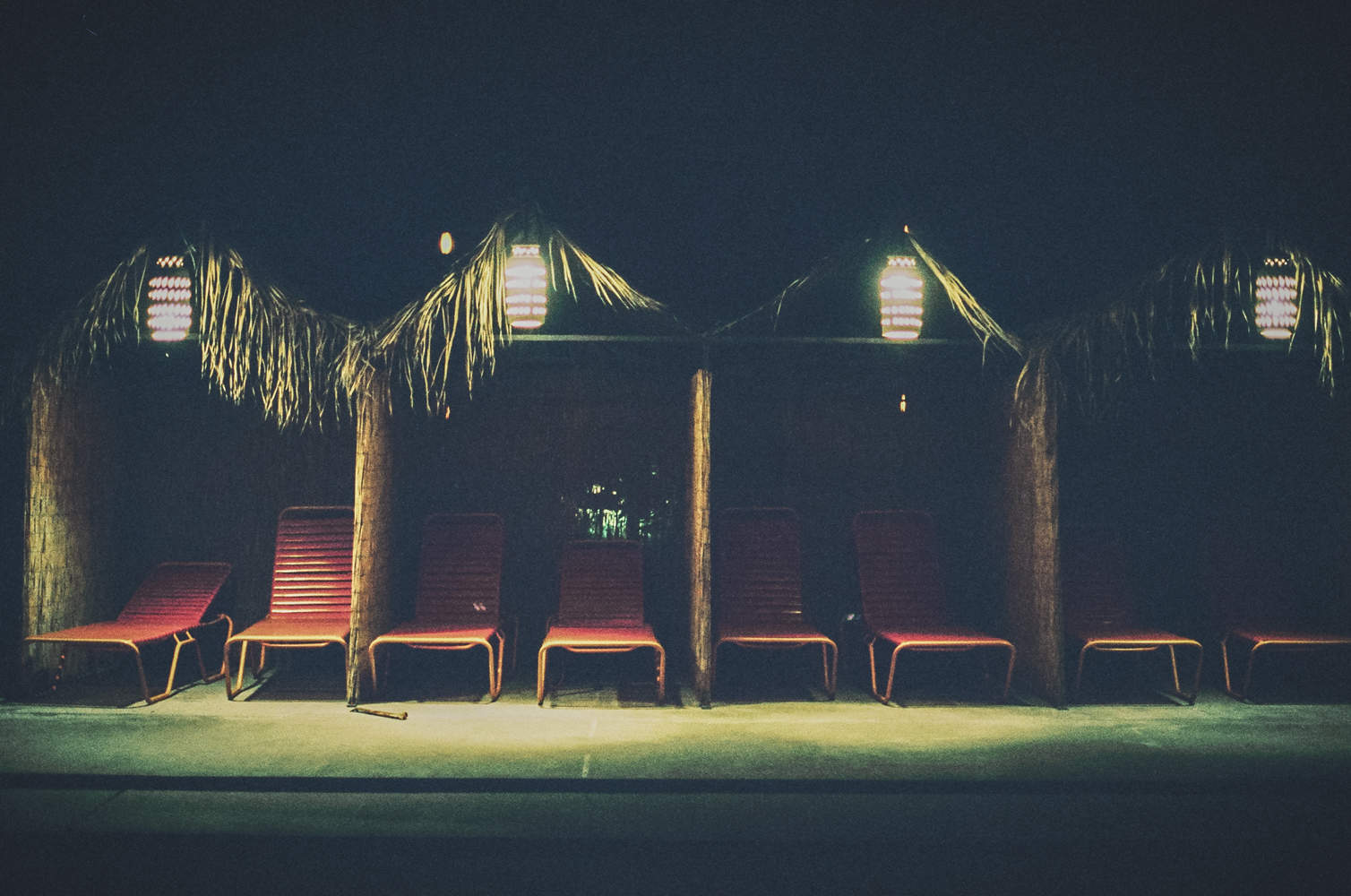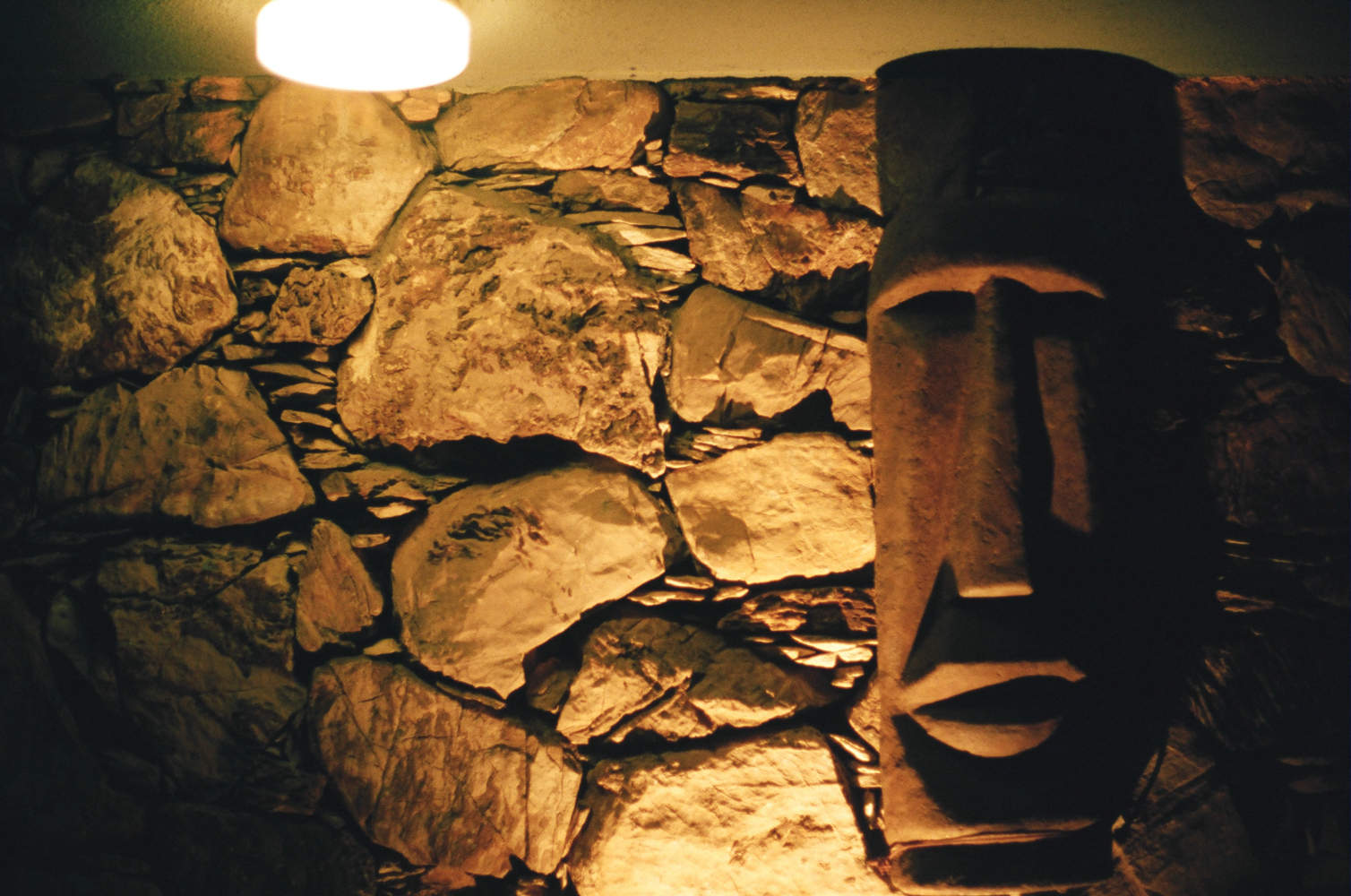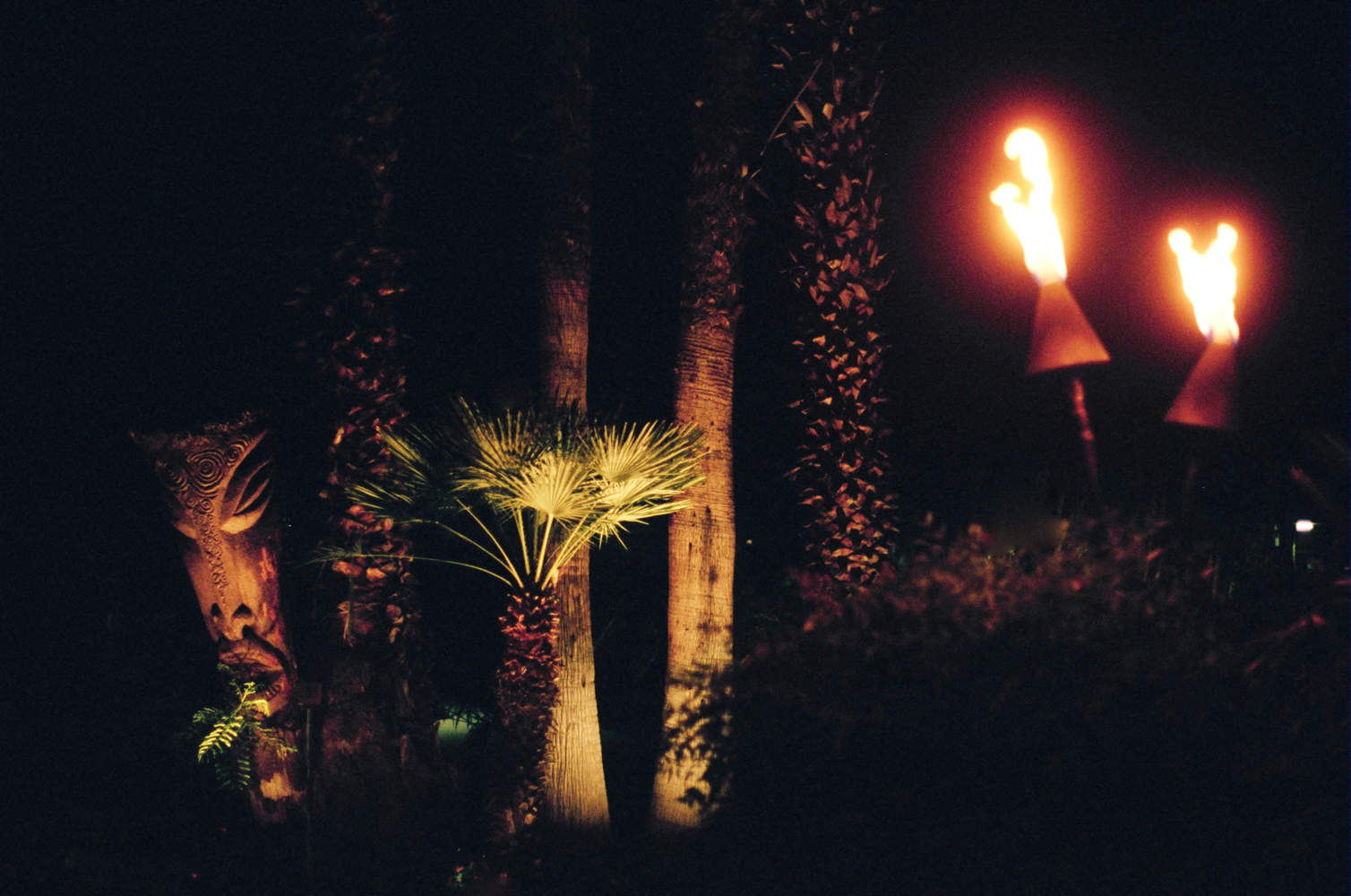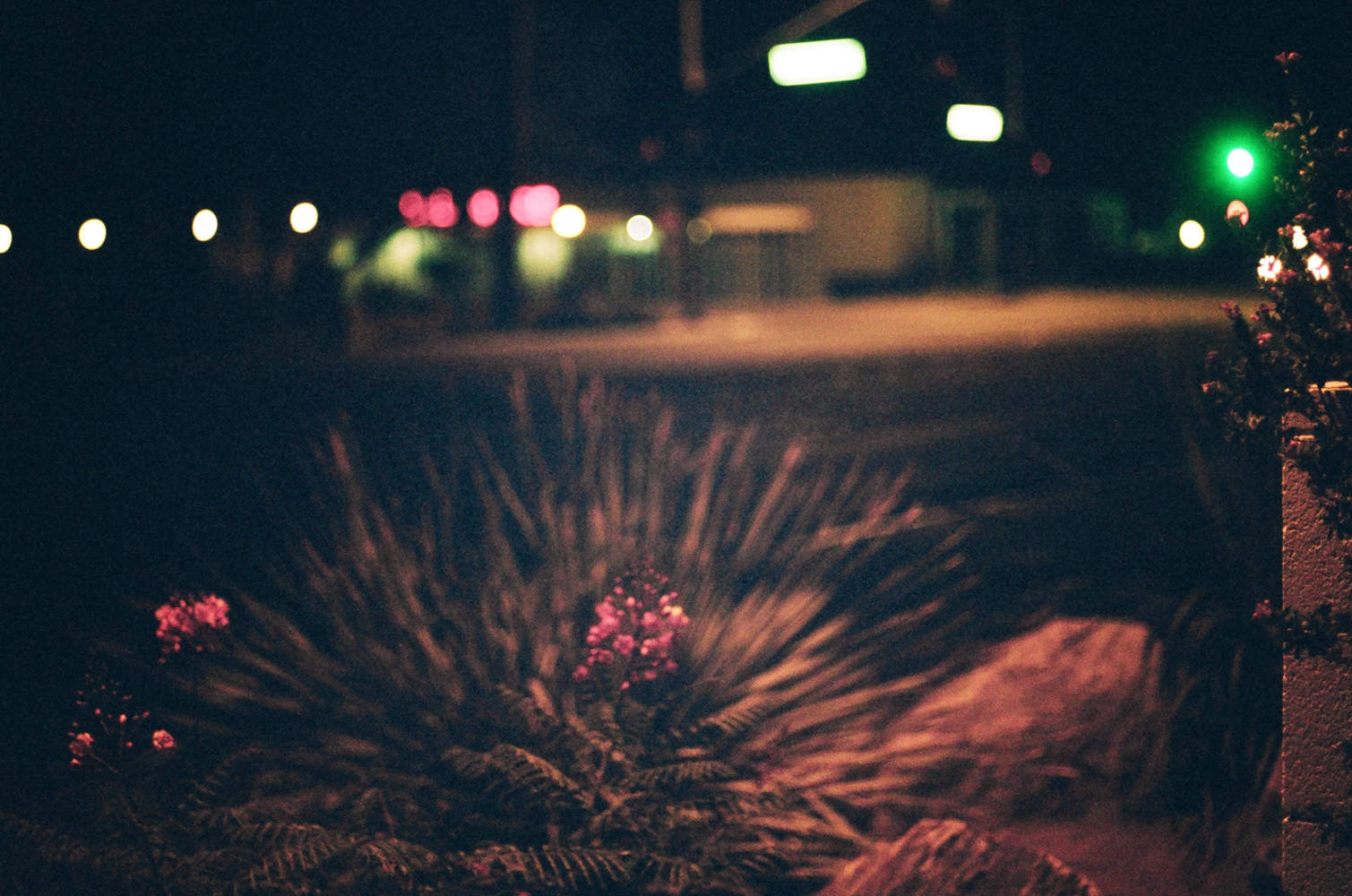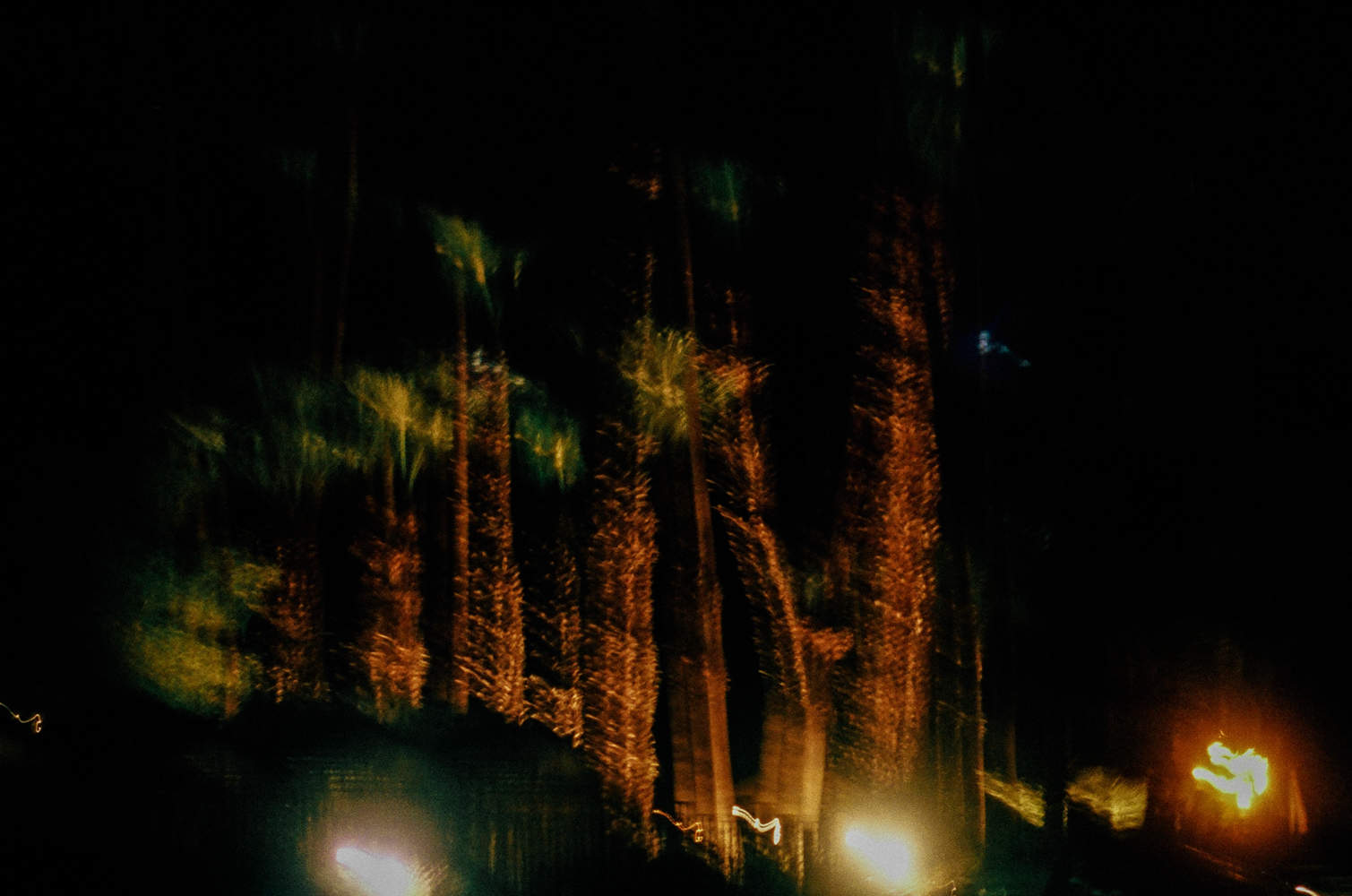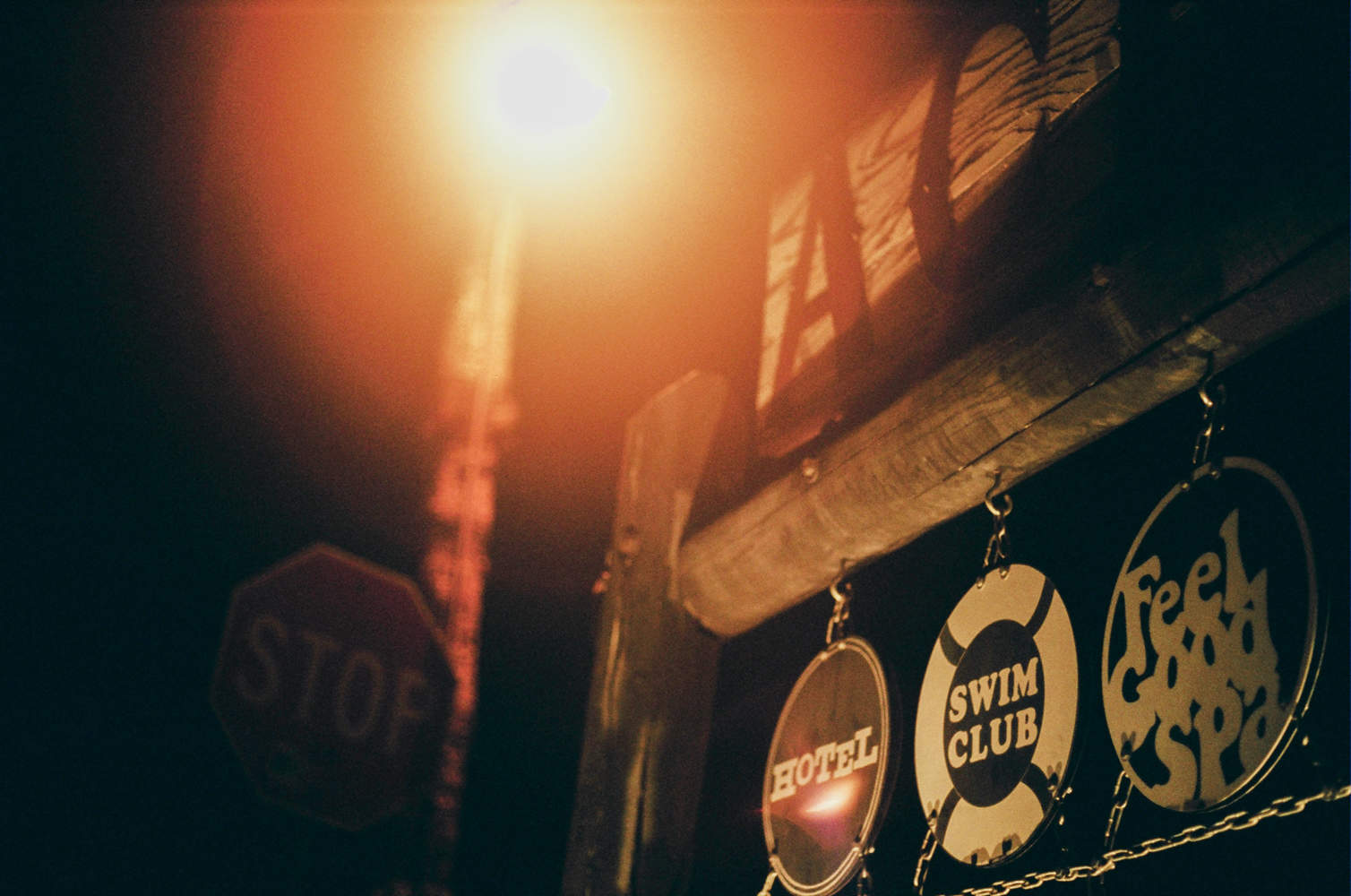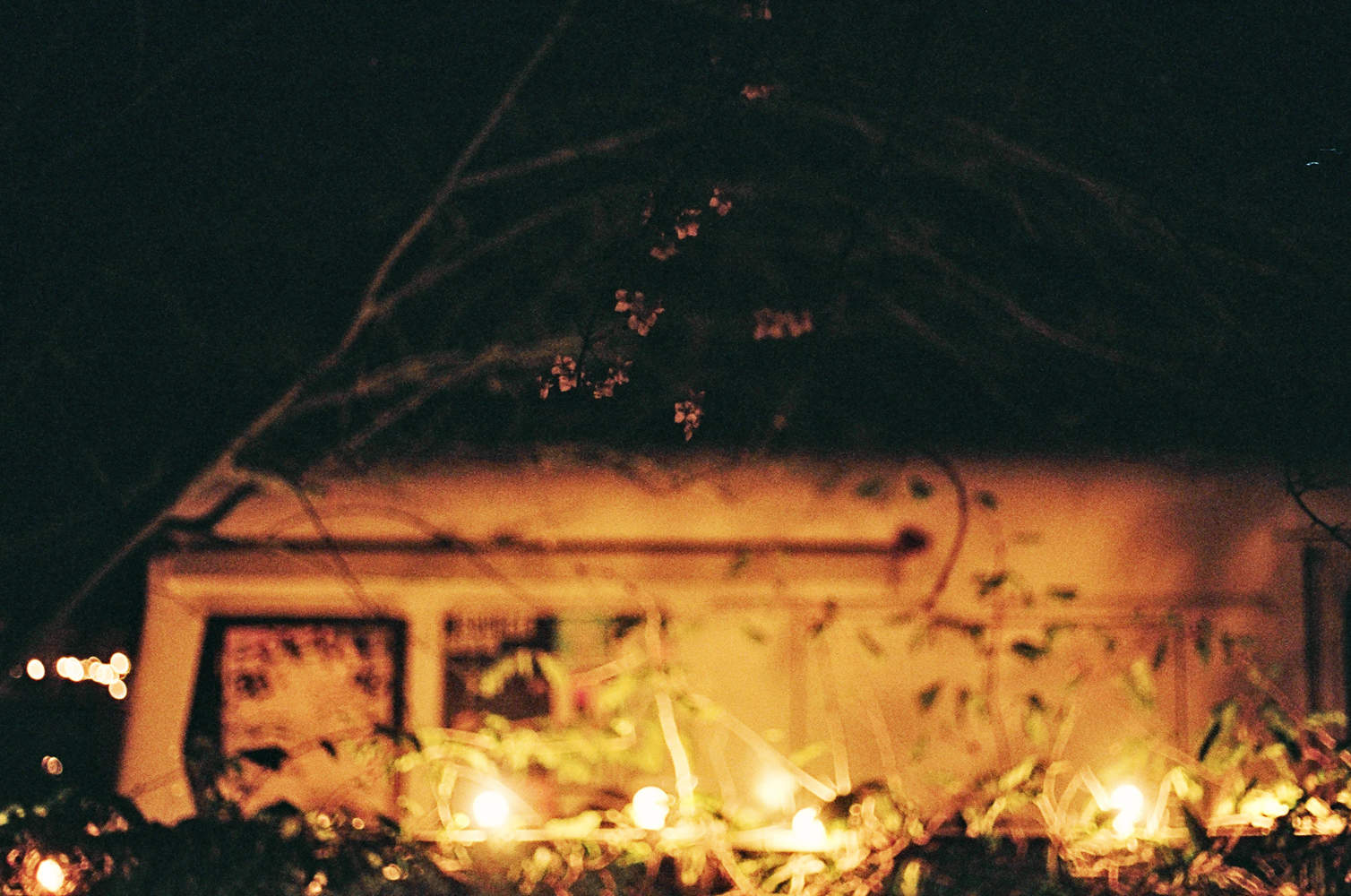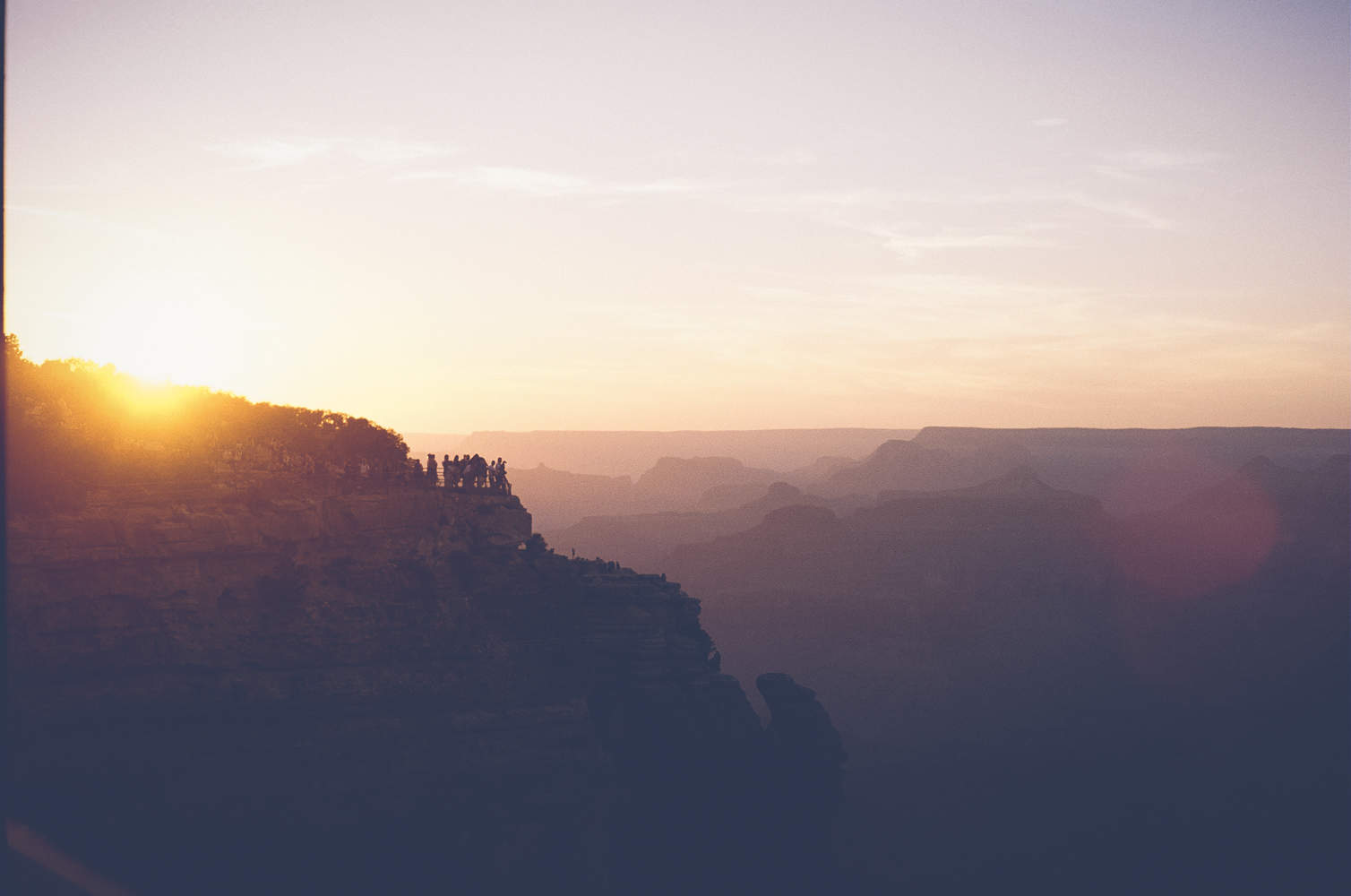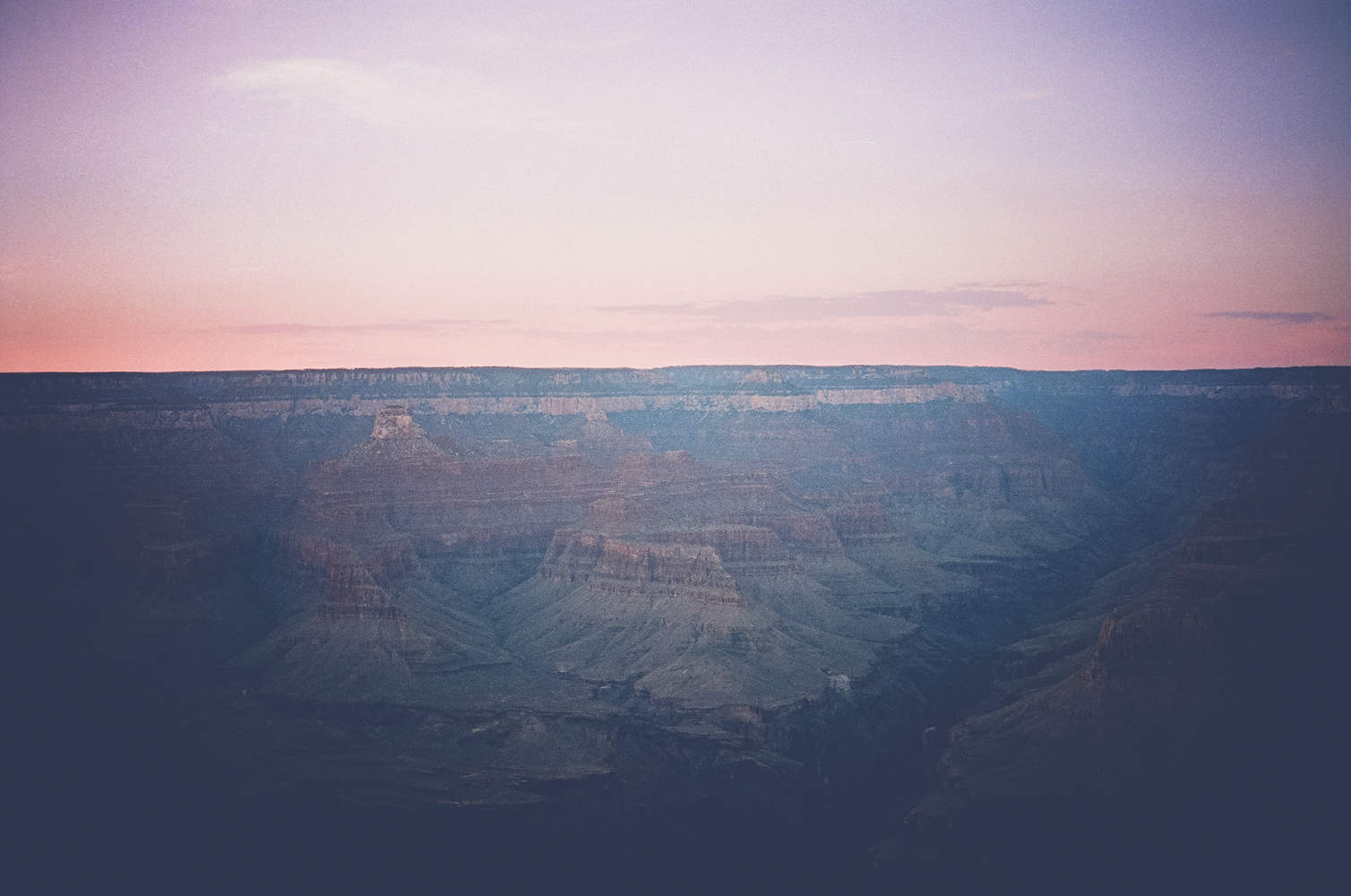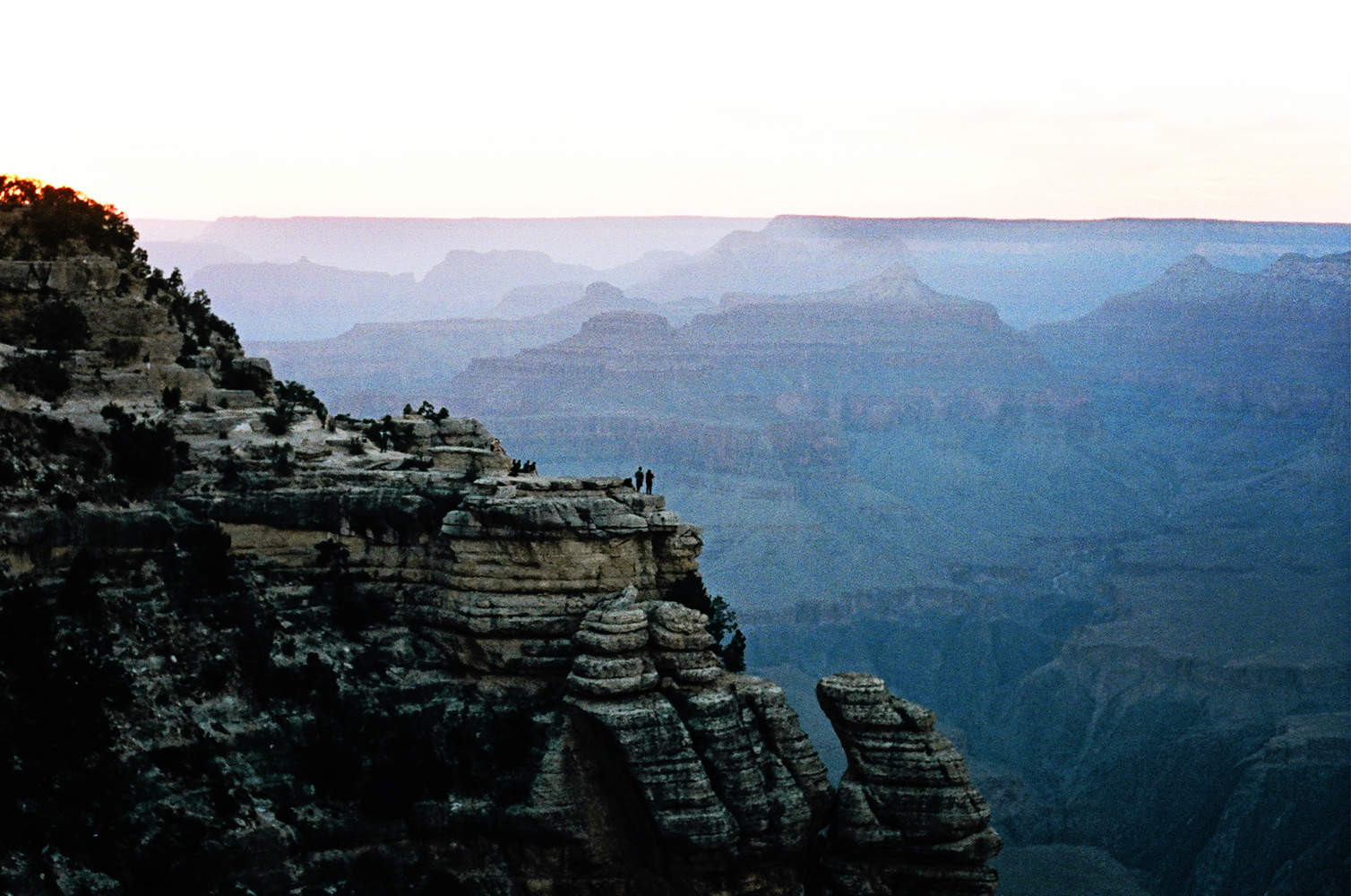 Source: https://www.nicolelenzenphotography.com/tutorial-how-do-you-shoot-film-with-a-canon-ae-1/